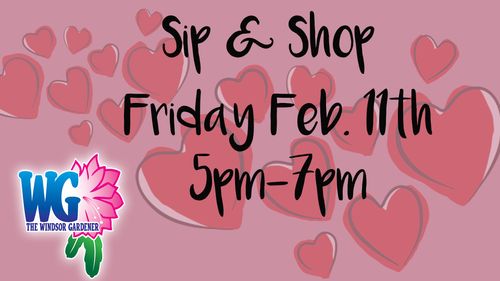 Sip & Shop
Just in time for Valentine's Day! We are partnering with High Hops and The Heart for a night of shopping and drink pairings. Whether Aloe always love you or you are just fronds, come enjoy a fun filled evening.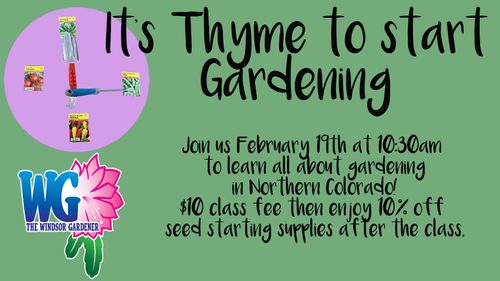 It's Thyme to start gardening!
Join our knowledgeable staff as we talk about all it takes to garden in Northern Colorado, from seed starting to harvest.
It's Thyme to start thinking about your garden! We are so excited to get the gardening season started, join us for an informative class on veggie gardening in Northern Colorado.
Whether you are new to the area or just a first time gardener we are here to help make sure you have a great experience. Bring all of your questions and get ready to take notes then after the class and enjoy 10% off seed starting supplies to help get your garden going. $10/person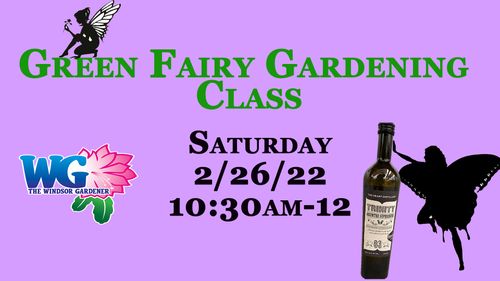 Green Fairy Gardening
February 26th 10:30am-12pm
Come find the Green Fairy with us! Make your own magical fairy garden while sipping on an Absinthe based drink from The Heart Distillery.
Known as the "Green Fairy", Absinthe became a very popular Spirit among artists like Baudelaire, Van Gogh, Hemmingway, Picasso and many others. The main reason was not only the unique taste, but also the fact that Absinthe was said to deeply inspire, develop ideas, stimulate creation.
Join us and The Heart Distillery to find a little creative inspiration while making your very own fairy garden. Enjoy an absinthe based cocktail while planting your very own fairy garden to take home! All attendees must be 21+.
$55/person class fee includes: an absinthe based cocktail, 2 plants, a fairy figurine, help from our knowledgeable staff, container, soil & decorative rocks. Add-ons are available.