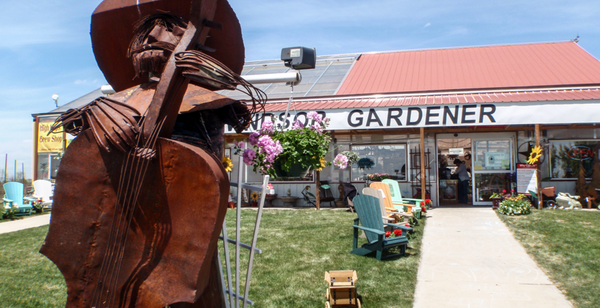 Amanda and Pat Weakland began their greenhouse adventure in 1991 with Plant-A-Scape, a small seasonal greenhouse in Windsor, Colorado. Pat represents the third generation of growers in his family and grew up working in his father's greenhouse in Longmont. Amanda grew up helping on her family's farm and has nurtured a love of gardening ever since.
Since opening The Windsor Gardener in 2001, Pat and Amanda's children have joined the staff, making them the fourth generation in the garden industry. With over 20 years in Windsor, they know what grows best here!
In addition to the greenhouse, the family has a field on site where they grow hop plants. The hops are then harvested and used to brew beer at the first microbrewery opened in Windsor, High Hops Brewery, which they also own and operate.